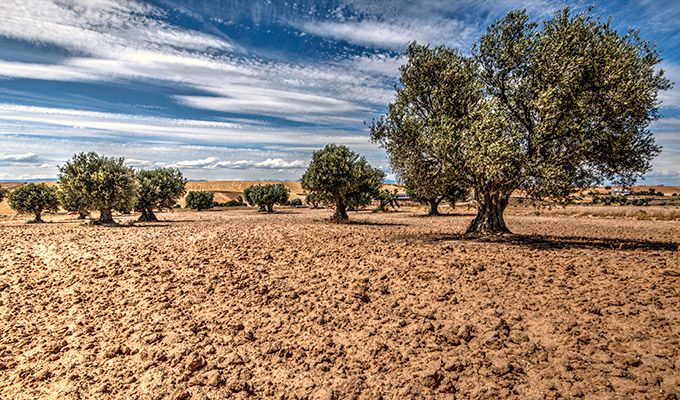 From the towns of Jumillla, Abanilla, Puerto Lumbreras, Cieza and Yecla are distributed our farms of olive trees. Our shareholders select the finest olive fruit that enables to extract the maximum quality oil. Entrañable, our liquid gold is obtained.
Our Extra virgin olive oil Entrañable is endowed with a unique typicality, given the different soils and climates in which the olive trees are located.
Our olive trees are irrefutable evidence of our Mediterranean olive-growing tradition, origin and trademark.